I totally should have posted this a long time ago, but you know how busy the holidays get. Here are the adorable Christmas cards Shutterfly sent me for free for blogging about their new line of cards: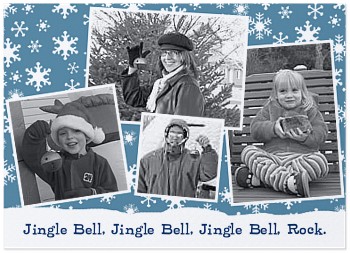 Slate Snowflakes Christmas 5x7 folded card
I was completely thrilled with how they turned out! And the quality was really great - these were printed on card stock, not photo paper.